Sponsors

Akademy is financed thanks to the generous contributions of our sponsors. See below for how to become a sponsor or media partner.
Hosts

The Department of Computer and Information Sciences, University of Strathclyde are hosting the conference.
Platinum Sponsor

Gold Sponsors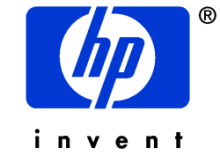 HP focuses on simplifying technology experiences for all of its customers - from individual consumers to the largest businesses. With a portfolio that spans printing, personal computing, software, services and IT infrastructure, HP is among the world's largest IT companies, with revenue totaling $97.1 billion for the four fiscal quarters ended April 30, 2007. More information about HP is available at http://www.hp.com.

Kubuntu - the GNU/Linux distribution for everyone
(koo-BOON-too) - /kùbúntú/ - towards humanity.
Kubuntu is a free, user-friendly operating system based on the K Desktop Environment and on the award winning Ubuntu operating system. With a biannual release cycle and at least 18 months of free security updates for each release, it is the secure, stable computing environment you've been waiting for. Its community-driven development and pervasive availability are grounded in the concept of "humanity to others."
Kubuntu is not possible without its community, because its projects are designed, created, and implemented by a diverse community of users. Individuals and teams provide the code, artwork, documentation, and technical assistance in addition to promoting Kubuntu to a wider audience.
The Kubuntu and Ubuntu projects are sponsored by Canonical Ltd, the leading global provider of free Linux software. Canonical provides full commercial support for Kubuntu and Ubuntu.
Kubuntu is a showcase to bring out the best of KDE. In return for the excellent desktop we receive from KDE, Canonical are very pleased to be a Gold Sponsor for this year's Akademy. If you have any queries, complaints or suggestions please grab Mark Shuttleworth or Jonathan Riddell who are attending this conference.
http://kubuntu.org/, http://ubuntu.com, http://canonical.com.

The Linux Foundation is a nonprofit consortium dedicated to fostering the growth of Linux. Founded in 2007, the Linux Foundation sponsors the work of Linux creator Linus Torvalds and is supported by leading Linux and open source companies and developers from around the world. The Linux Foundation promotes, protects and standardises Linux by providing unified resources and services needed for open source to successfully compete with closed platforms. For more information, please visit www.linux-foundation.org.
Silver Sponsors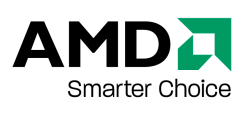 Advanced Micro Devices (NYSE: AMD) is a leading global provider of innovative processing solutions in the computing, graphics and consumer electronics markets. AMD is dedicated to driving open innovation, choice and industry growth by delivering superior customer-centric solutions that empower consumers and businesses worldwide. For more information, visit www.amd.com.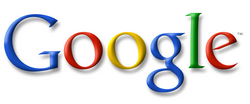 Google is a global technology leader focused on improving the way people connect with information. Google's innovations in web search and advertising have made its website a top Internet destination and its brand one of the most recognized in the world. Google maintains the world's largest online index of websites and other content, and Google makes this information freely available to anyone with an Internet connection. Google's automated search technology helps people obtain nearly instant access to relevant information from it vast online index.

Mandriva, formerly known as Mandrakesoft, is the publisher of the popular Mandriva Linux operating system, one of the most full-featured and easy-to-use Linux systems. The company offers enterprises, governments and educational customers a complete range of GNU/Linux open source software and related services. Mandriva products are available in more than 140 countries through dedicated channels and from Mandriva Store, the company's online store. Born in 1998, the company has offices in the United States, France and Brazil.
For more information, please visit http://www.mandriva.com.

Novell is a global leader in enterprise class software and services, with over $1B in sales and 100 offices around the world. We got there by providing a flexible combination of open source and commercial technologies, based on open standards. We help our customers manage, simplify, secure, and integrate their IT systems. This helps them lower cost and complexity while at the same time increasing return on their investment.
Novell provides global services and support and has a strong history of innovation and world-class engineering. We also build customer solutions leveraging our network of over 800 technology partners, 900 training partners, and 3,200 solution providers. Software for the Open Enterprise from Novell. There's more to Novell than you think.
Bronze Sponsors

B2BSoftware.com Best of the Web Inc. is an Internet media company focused on creating online experiences that make surfing the web easier and more productive. Best of the Web features an Enterprise Software Portal designed to make researching and shortlisting software solutions as simple yet comprehensive as possible.
Located at B2Bsoftware.com, Best of the Web offers a convenient place for IT managers and administrators to research enterprise software solutions. B2BSoftware.com presents thousands of technology solutions conveniently ordered in a way that makes finding the right software easy to do. Discover how B2BSoftware.com can help streamline the technology research process. Visit us today to find a solution for your needs, including offering your software products to the right people.

CodeYard is a Dutch Free Software community that aims to bring Free Software software development, its practices and tools into high-schools. CodeYard bridges the gap between education and Free Software communities by providing a controlled environment, localised documentation and the infrastructure typical for Free Software development. CodeYard is a project of the Radboud University of Nijmegen, supported by the NLnet foundation.
Media Partner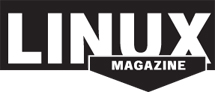 Linux Magazine is a monthly, English-language magazine serving readers in over 50 countries. Founded in 2000, the magazine has grown rapidly from a local UK publication to an internationally-active leader in the Linux Community. Linux Magazine is very active in supporting events and organizations related to Linux and Open Source.
For more information please visit our website: http://www.linux-magazine.com.
If you have any questions please contact the sponsorship coordinators: akademy-sponsoring@kde.org.